A four day workshop intensive hosted by Atelier Fibrefusing, a unique chance in an unusual workshop, near Amsterdam. Come and join us.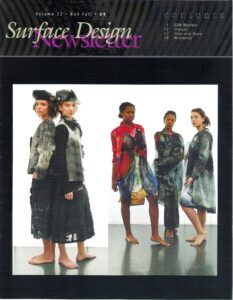 A natural approach to subtle expression through Sumi ink (blacks), Persimmon Kakishibu (browns) and Seiricin scouring (whites and pastels.) Not commonly taught in vegetable dye classes but I enjoy this toning down of color so the viewer can see the wool felt work in calm relation to the other auxiliary fabrics.
After Holland I head to Finland, Estonia and America. This workshop is open to the public and combines fabric embellishment with felt-making skills.
Contact: Dorie van Dijk
Atelier Fibrefusing
Amsteldijk Zuid 180, 1188 VN Amstelveen, The Netherlands
Tel: 0031- (0)297-582384